As the number of mobile users continues to outpace the number of desktop users, it should go without saying that programers, now more than ever, have to create with a mobile-first mentality and creativity.
At Baum Pixel, we believe that the most fundamental parts of any application are the friendly user experience and the consistent functionality so we are always looking to bring something special to our clients' app projects.

We create a mobile app experience that brings your brand to the smartphone
An app more than a button on a screen. It's a connection. It's the start of a relationship. It's what will take your brand to the next level.Building a mobile app is the best way to drive engagement and conversions. Not only will you stand out from your competition, you'll drive brand awareness and cultivate customer loyalty. App features like loyalty programs or early-bird discounts are great ways to engage your customers. In today's world, an omnichannel content strategy is a must. Offering your products or services through an app reinvigorates your consumer base and drives sales.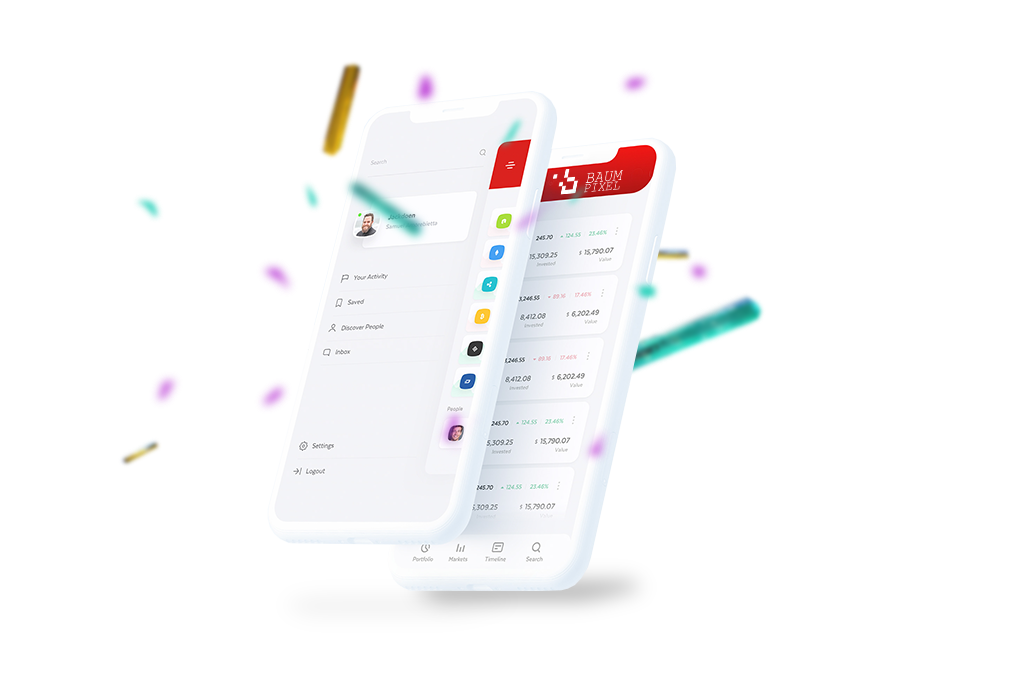 Get more leads, track your pipeline, and close more deals faster
Know your business inside and out with a custom CRM made for your needs. This offers the ability to completely customise your customers and your team, projects and manage statistics for the entire overview. You can keep the contact everywhere, even if it's from desktop or mobile.
The ability to see the needs and workflow for each member of your team or clients, will make you to be with a step ahead. This is the perfect solution for business optimisation and overview, even if you are writing your first steps for your company or if you are already a small, medium or a corporate business.
This is our Home Studio, the place where ideas came to life.
If you are interested in working with us then or just say hello, please drop us a line, we would love to hear from you.
This is our Main Studio, the place where we put down our work and ideas.
If you appreciate quality, we're sure we can do something for you so don't hesitate and let us know more about your project.